Taking Your Business Online to Stay Ahead of the Competition.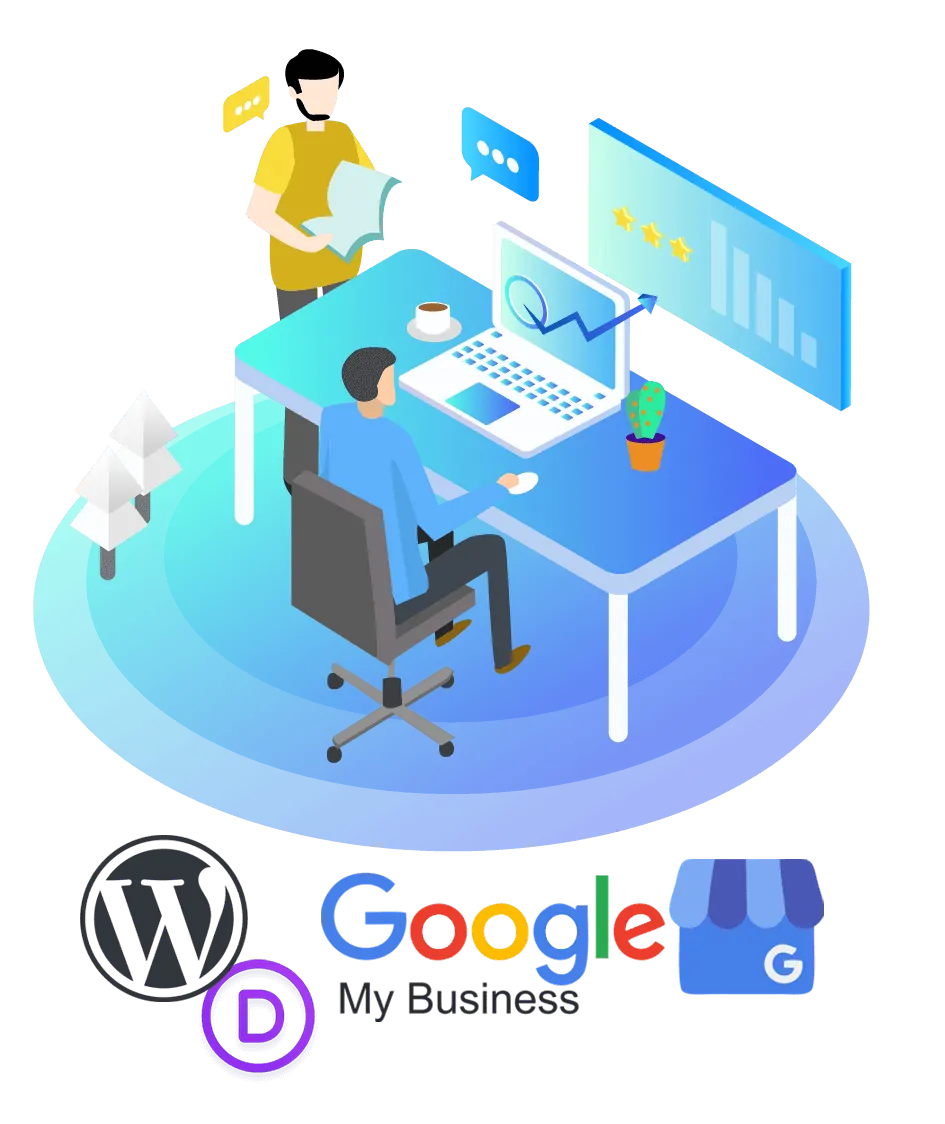 Website Design for Local Businesses
Web design is an essential part of promoting your products online to your potential customers.
Anyone can build a website in this day and age, but it takes real expertise to build and create a website that is geared towards not only selling, but also ranking high on Google search engines with world-class web design.
We combine the best elements of copywriting, graphic/web design and Search Engine Optimization (SEO) to build you a website that best promotes your products/services in local or international markets.
We design e-Commerce websites that look great, are easy to maintain including everything you need to attract customers and generate more sales.
Combining Woocommerce with the power of Divi, we can provide stunning looking online stores that are perfectly built for virtually any e-Commerce environment.
With a massive selection of built-in features and vast selection of optional extensions, Woocommerce combined with divi provides everything an online store owner could wish for.
We live and breathe WordPress. Our hosting plans for WordPress and WooCommerce take away cloud server related hassles so you'll scale your website the way you would like.
Our Cutting-Edge Web Hosting features include advanced caching and optimization with WP Rocket, secure and reliable network connection with Cloudflare and StackPath's CDN to get your website data closer to end users around the world faster and safer than ever.
WordPress Maintenance and Care Plans are ideal for those that have little time of their own to maintain and manage software updates. Or make regular changes on their website and make redundancy with off-site backups.
We provide all that for a monthly fee. Our plans are setup for the typical business which should cover most businesses , however if you'd wish to have a talk or need assistance to find the right Care plan for your business, then please get in touch.
Brand awareness and branding in general is mainly a physiological affair, positioning your company's logo and services in the forefront of the minds of those interested in what your company has to offer in terms of products and services.
We specialize in brand awareness, creating a perception of your business to the general public, sparking interest in your company and products, gathering interest that will convert into sales.
We can create your company's image online and take it to the world.
Google My Business Submission
Google receives about 5.6 billion searches in a day, and a large percentage of these queries have local intent. In other words, most people are searching for nearby places and local businesses.
No matter what niche you are in, a Google My Business can help you reach your target market. It literally and figuratively puts your business on (Google) maps.
Consider the GMB page a condensed version of your main website, with all the basic information web searchers are looking for. It covers your contact information, products and services on offer, reviews, opening hours, FAQs and can even link directly to your booking app or online shop.
Professional SEO Copywriting
SEO copywriting is much more than just inserting keywords into existing content. Google also wants to see authoritative and unique content that fully answers your readers' questions.
We work with writers who are proficient in seo copywriting, engaging content writing, content marketing strategies, blog writing, product descriptions and so much more. Our pool of writers are both creative and well versed in the ever-changing world of search engine optimization.
Despite the endless SEO tools available online today, none can replace a professional writer.